Glovesmith Custom Gloves
Custom Made in USA
Custom Elite
Custom Select
Custom Limited
Glovesmith Personalized Gloves
Glovesmith Stock Gloves
Glovesmith American Elite
Glovesmith Elite
Glovesmith Select
Glovesmith Limited
Field Commander

Baseballs & Softballs

Glove Repair Center
Bulk Glove Laces
Single Glove Laces
Bulk Pocket / Finger Lace
Replacement Webs
Glove Oil / Glove Grease
Screw-in Lacing Needles
Thumb Loops
Laced in Palm Pads
Glovesmith Wrist Wrap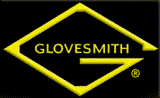 USA Sports Direct
is a Glovesmith Inc. official retailer. We specialize in custom gloves but also stock the full line of Glovesmith stock gloves.
Partners:

All transactions are placed over
Mal's e-commerce
HACKER SAFE
certified servers.



Home > Single Glove Laces
Single Laces - Internet Pricing Only
Free Ground Shipping - All Prices Include Shipping

Order 25 laces and get a 15% discount when you enter 25LACES at check out.
Please change quantities in the cart.